We have two new females, and will be updating the site with their photos of Storm & Wish soon.

---

Canaan Land's Meg
​(Retired)


---
Click on the Paw Print Genetics Logo to view Meg's Panel Results

Border Collie Panel Includes the Following:

​Collie Eye Anomaly

Degenerative Myelopathy

Intestinal Cobalamin Malabsorption (Border Collie Type)

Multidrug Resistance

Neuronal Ceroid Lipofuscinosis

Sensory Neuropathy (Border Collie Type)

Trapped Neutrophil Syndrome

---
Canaan Land's Fly
​(Retired )

Fly is one of the sweetest BC's you could ever meet.
​She has recently been retired from breeding.
She is wonderful with my three girls.
She is willing to work , and has a mild drive.
Fly loves her "people" and enjoys being right at my side or with the kids, whatever we are doing Fly is always close by.
Fly has beautiful puppies , with a lot of white markings. They have wonderful personalities, smart, quick to learn and eager to work.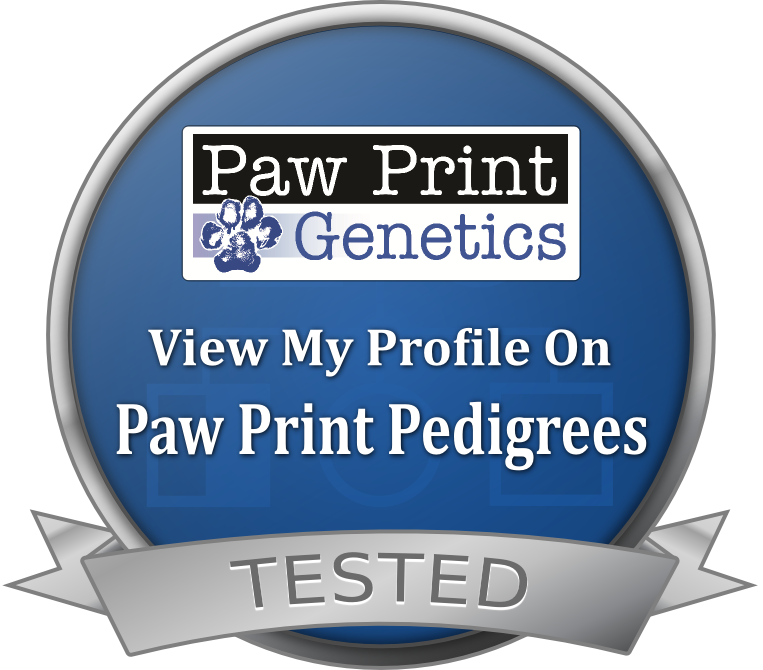 ---